SARL SCREEN STAR
Innovative advertising ideas.
SCREENSTAR is a market leader in digital signage! As a leading company in the industry, We have a strong reputation for providing high-quality digital signage solutions and services.
offering a range of products and services to cater to the needs of different businesses and industries. Your offerings might include a variety of digital signage displays, software solutions for content management and scheduling, installation and maintenance services, and possibly even custom solutions tailored to specific client requirements.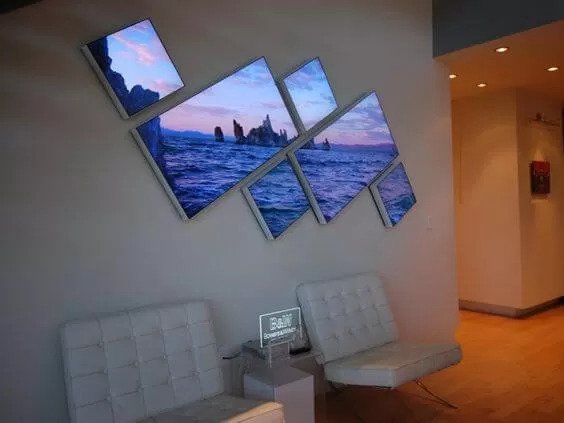 OUR GOAL
Our goal at SARL SCREEN STAR is to help you increase productivity and improve the quality of the services you provide by
Bridging Communication with Brilliant Screens,Empowering Engagement, Elevating Brands, we provide Innovative Signage Solutions for Modern Businesses to Engage. Impress. Inspire.
Being a market leader also indicates that we have likely built a strong customer base, with a track record of successful implementations and satisfied clients. Your expertise and experience in the digital signage industry may have positioned you as a trusted partner for businesses looking to enhance their visual communications and engage with their audiences effectively.
Our Vision
As the market leader, it's important for us to continue innovating and staying ahead of the competition. This could involve exploring new technologies, such as augmented reality (AR) or interactive displays, expanding into emerging markets or industries, and continuously improving your solutions and services to meet the evolving needs of our customers.
Our position as the market leader in digital signage! It reflects the success and dedication of your team in delivering top-notch digital signage solutions and maintaining a strong presence in the industry.
With one of the largest Algeria-based development teams in the industry, we strive to offer products that bridge the communication gap, boost sales, and increase engagement.SCREENSTAR has one of the largest Algeria-based development teams in the digital signage industry! Having a substantial development team signifies your commitment to innovation and the ability to create cutting-edge products that address the communication needs of businesses.
With our team's expertise and size, We are well-positioned to develop and deliver robust digital signage solutions that effectively bridge the communication gap between businesses and their target audiences. By providing engaging and interactive displays, you can help businesses enhance their marketing efforts, increase brand visibility, and ultimately boost sales.
Our Services
Our services :
Consulting
Expertise
Design
Etude
Manufacturing des panneaux publicitaires
Enseignes lumineuses, Panneaux Publicitaires,  لوحات إشهارية
Découpes Forex lettres en Relief 3D, afficheur LED,panneaux de signalisation
Décoration & Habillage Vitrine, Façade
Caisson lumineux pharmacie
Cadre & tableaux de décoration mural,
impression numérique petit & grand format sur tous supports
bâche, autocollant , One way,Banderoles.
"Sarl ScreenStar, le partenaire capable de vous accompagner tout au long de votre projet publicitaire"