Digital signage and interactive technologies provide important platforms for efficient communications in transportation environments. Electronic displays allow airports, rail stations, bus stations and other transportation facilities to efficiently communicate with travelers, providing current travel conditions and schedule updates as well as emergency notification. Digital signage also is effectively used as an ad network providing new sources of revenue to transportation facilities.

Digital Signage Benefits in Transportation
Broadcast emergency notifications to travelers
Display current travel conditions and schedules
Centrally control and schedule announcements
Revenue source when incorporating advertising
Display headline news, local weather, sports scores and more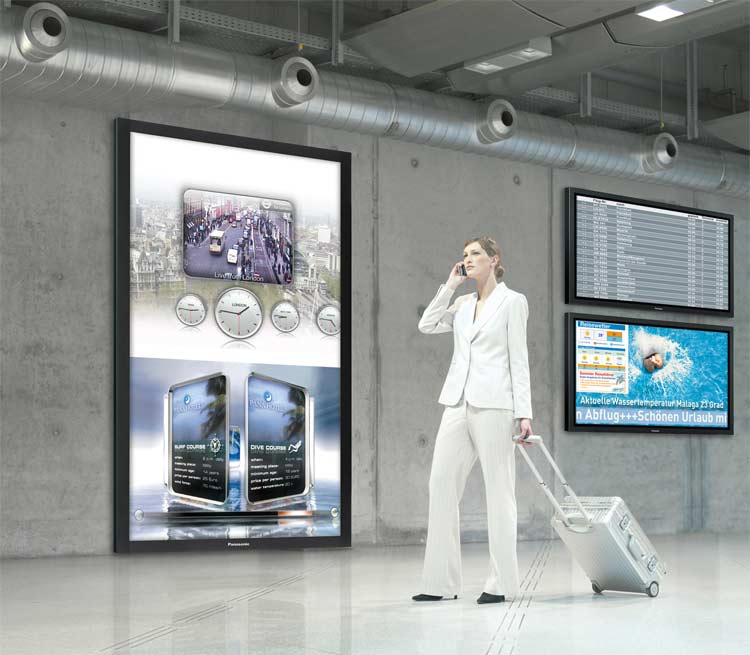 Transportation Applications
Employee Communications: With any large organization, one of the challenges is to efficiently communicate with staff regarding the latest happenings. Large format displays help to bring life to this content and disseminate it to all of your back office and break areas.
Schedules: The most important thing you can communicate is real-time updates on arrivals and departures to ensure travelers can easily find gates and arriving guests at the proper time.
Waiting Areas: Numerous travelers pass through concourses each day. As they sit and wait for transportation, large format displays can rotate through announcements and advertising, as well as entertain guests with stock quotes, weather forecasts, news headlines, and other live data.
Way-finding: It can be difficult for visitors to find their way around large terminals. With touch-enabled digital signs, visitors can get a personalized path to their destination quickly and easily. Users can also use local maps to get information and directions to hotels, restaurants, and rental car facilities.
Today's retailers recognize the benefits of using digital and interactive displays in their branding and customer shopping experience. The technology allows shoppers to interact visually with products or promotions while still in the store environment, where actual purchasing decisions are made. Retailers are also leveraging the technology for employee training and, in the form of interactive kiosks, for self‑service applications, wayfinding and guided selling.
Benefits of Digital Signage in the Retail Environment:
Ensures a common branding and customer experience across all locations
Ability to cross-market products and services
Additional sales tool to increase margins and attachment rates of tertiary products
Ability to create stronger brand equity between customers and brand
Ability to incorporate live infotainment to entertain and inform guests in store common areas
Day part sales promotions as well as utilize inventory level systems to change promotions based in stock
Ease of introducing new marketing campaigns
Cost-effective promotions and marketing
Decrease costs associated with printing and shipping of static materials
Environmentally friendly by reducing waste goods
Display emergency management messages
Ability to sell advertising to suppliers of goods and services
In retail with dining, can incorporate digital menu boards
Use in back office as a tool for in-house training of goods, services, and corporate information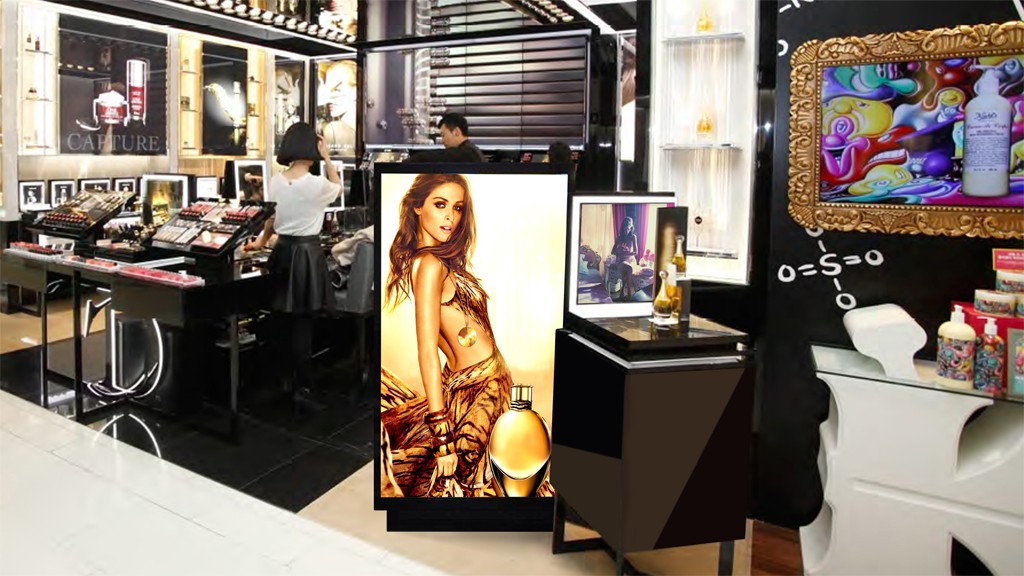 Applications Retailers will See at DSE:
Video Walls
Interactive Kiosks
End-cap Signage
Wayfinding
Point of Purchase Tools
Infotainment
In-Store Advertising Network
Digital Menu Boards